Ali's Guide To Mexico City
All of my best tips for where to eat, visit and stay in Mexico City (CDMX).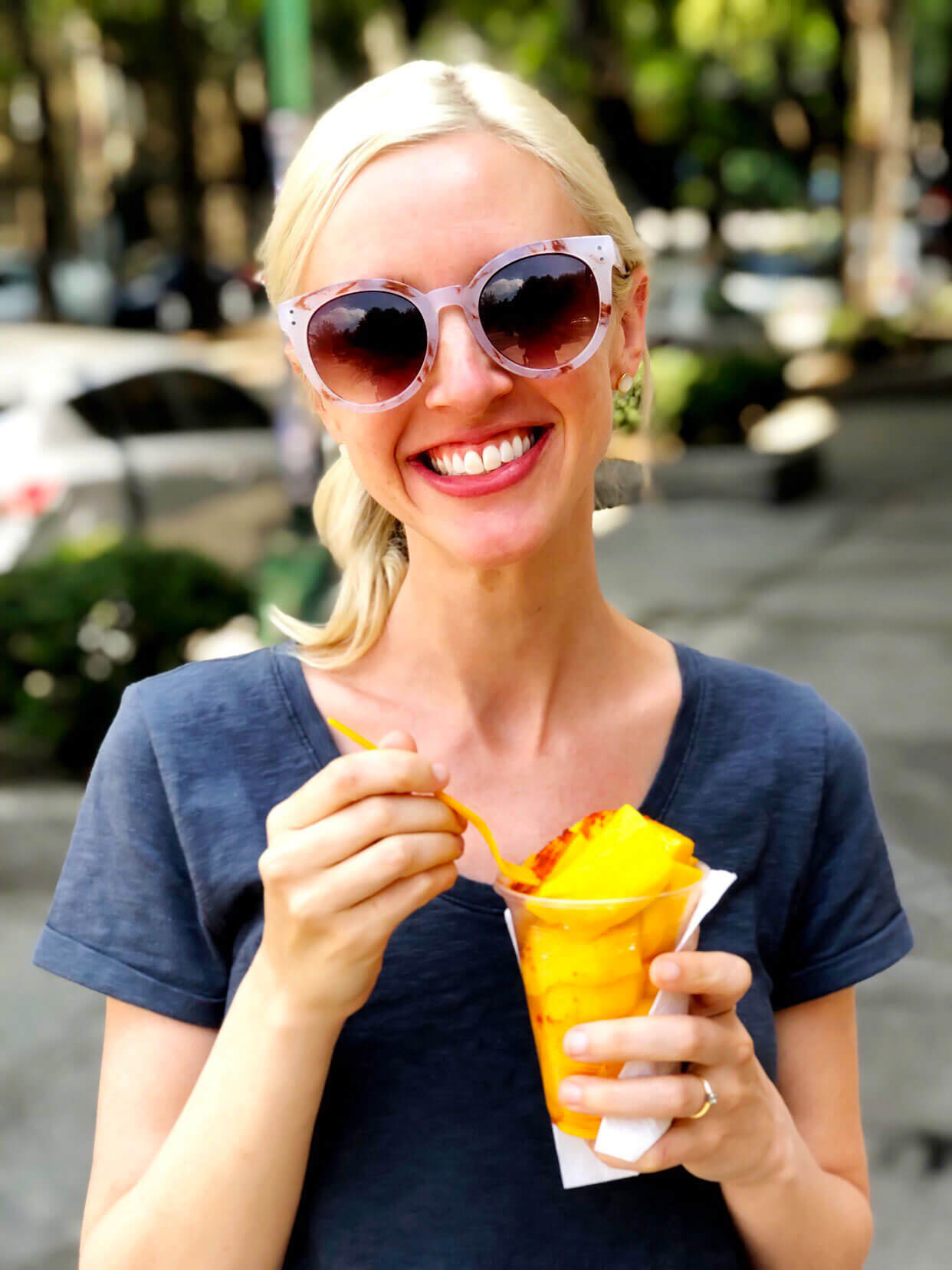 Everyone has their favorite places in the world to visit, and Mexico City is hands-down one of mine.
I absolutely love this city. ♡♡♡
I love its eclectic, colorful, friendly vibe.  I love its refreshingly mild weather and open-air everything.  I love its clean minimalist modern architecture juxtaposed side by side with gorgeous colonial old-world homes and vibrant technicolor murals.  I love its ancient pyramids and compelling museums and sacred cathedrals around every corner.
I love every single bite of its food.  I love its horchatas and aguas frescas, its mezcals and margaritas.  I love its huitlacoche and achiote and street elote. I love sampling as many of its tacos as humanly possible, and learning more about its new-to-me prehispanic foods, and tasting what its modern chefs are up to lately. I love wandering all around its markets and passing by a thousand street food vendors each day.  I love that — not just one, but multiple — salsas are served with every meal.
I love the kindness and generosity of the people who live there.  I love the deep pride they hold in their culture, and admire how hard they are working right now to make the city a welcoming place for visitors.  I love their eagerness to dole out a long list of personal recs for exactly where to eat the best tacos around town.  I love how their Spanish pronouns err on the side of respect, and the quirky bits of Spanglish that get woven into daily conversation, and all of their fun sayings (¡que padre!).  I love the warmth of their welcome.
For these and so many more reasons, I just love this city and think it is a total gem.
And for those of you who live in the States, good grief, it is also so close.  (Just a 2.5 hour flight outta Houston!)  I mean, the coasts of Mexico are beautiful and will always be a great option if you're looking for a relaxing beach vacay.  But if you have been itching to get south of the border and are up for a bit more adventure, I would wholeheartedly encourage you to consider the urban heart of this country.  The climate in Mexico City is fantastic, there is so much to do, there are so many great places to eat, the cost of traveling there is very affordable, and we felt completely safe both times we've been there.  (More of my thoughts on safety below, since so many of you asked me about that on Instagram while we were there.)  And of course, if you do go, I have lots and lots of recommendations to share with you!
So without further ado, I've finally compiled all of my notes from our recent 4-day trip and am excited to finally share my best recommendations for where to eat, visit, and stay in Mexico City.  Per ushe, I've also included a few zillion photos from our trip, although feel free to just click the links below if you would like to skip straight to the recs.  If you have visited the city yourself and have more gems to share, please leave them in the comment section below too.  And if you head there sometime soon and use any of these tips, would love to hear how your trip goes!  I have a feeling you are absolutely going to love it.
Alright, let's talk all things Mexico City!
Where To Eat
Where To Visit
Where To Stay
Travel Tips ♡
(more…)
Original source: https://www.gimmesomeoven.com/life/alis-guide-to-mexico-city/