Gambas Al Ajillo (Spanish Garlic Shrimp)
This authentic gambas al ajillo (Spanish garlic shrimp) recipe is quick and easy to make in just 10 minutes and tastes irresistibly delicious.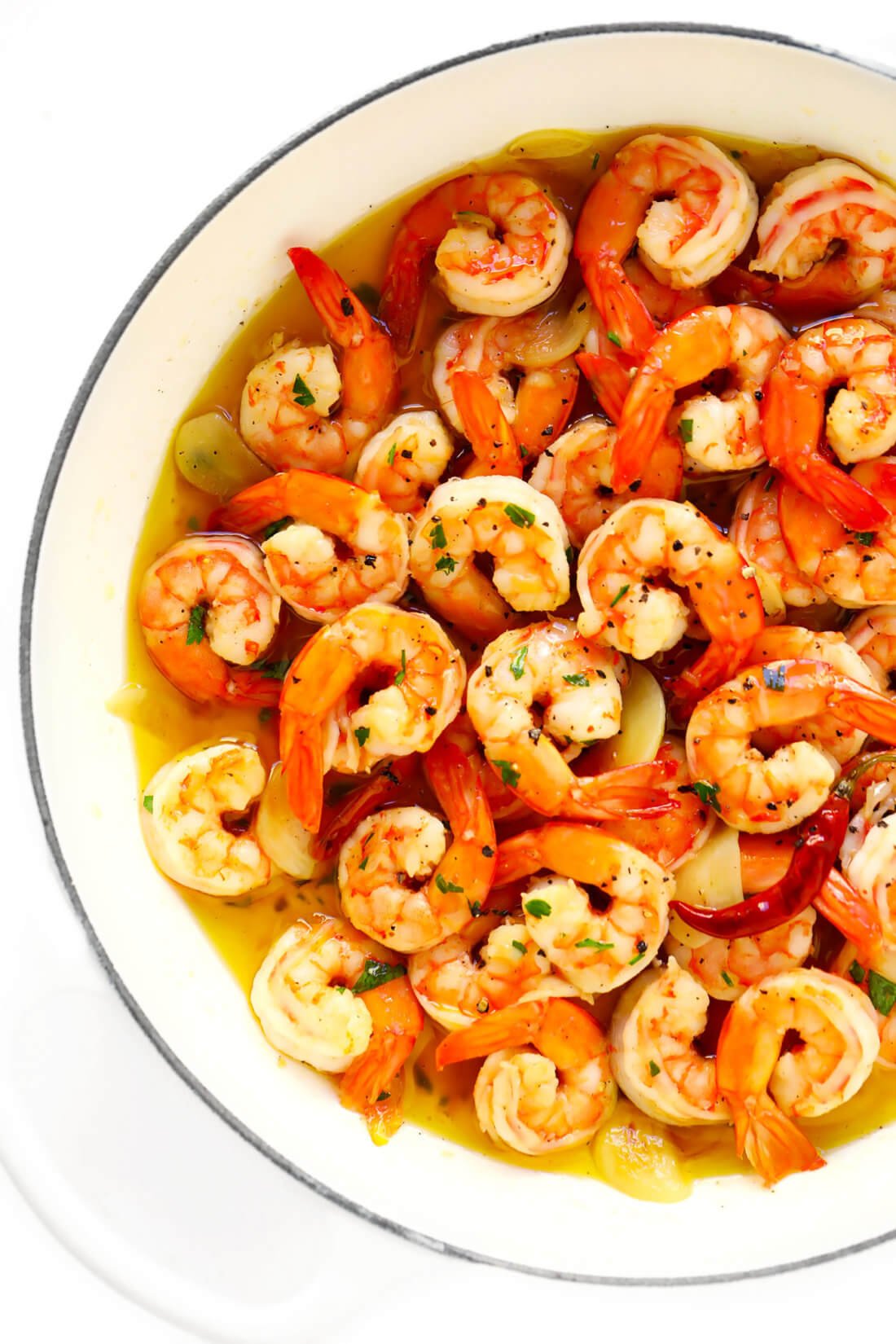 ¡Hola todos!  I'm back today with another authentic Spanish tapas recipe that is one of our favorites to eat here in Spain — gambas al ajillo.  Or in English — shrimp with garlic. ♡
These irresistible little gambas can be found on just about any tapas menu in Barcelona.  And we especially love ordering them when friends come to visit because these garlicky shrimp are served with quite the dramatic flair, brought to your table in the same piping hot clay bowls in which they have been cooked, bubbling and sizzling all the way.  And they taste like pure, garlicky heaven.  Also delicious?  The slices of toasted bread that usually accompany the shrimp that you absolutely must use to mop up every last drop of that garlicky, herby, rich sauce.  Buenísimo.
That said, as fun as this dish is to order out, it's also incredibly easy to whip up gambas al ajillo on your own at home.  All you need are a few simple ingredients, including lots of good-quality olive oil (because — fun fact — Spain is the world's #1 producer of olive oil).  And in just 10 or so minutes, your own piping hot batch of garlicky shrimp can be ready to serve up and enjoy.
Let's make some gambitas!
(more…)
Original source: https://www.gimmesomeoven.com/gambas-al-ajillo-spanish-garlic-shrimp/