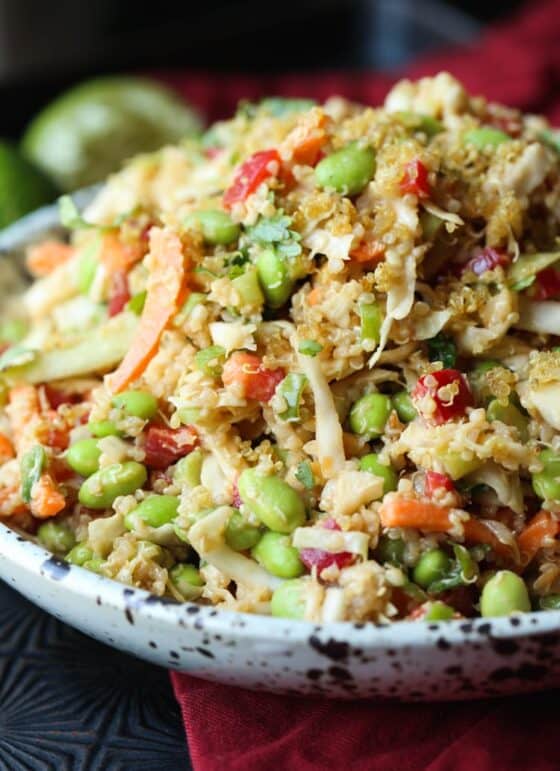 This Thai Quinoa Crunch Salad is one of my new favorite quinoa salad recipes! So much flavor is packed into this healthy dish, it's a great light dinner, lunch, or side dish recipe!
This Protein Packed Thai Quinoa Salad Recipe is Bursting With Flavor!
This summer I have been super into chopped salads…the crunchier, and the more extra add-ins the better! So when I had the idea to make a Thai-inspired salad, I new I was going to try and get as many flavors packed in as possible!
Continue reading Thai Quinoa Crunch Salad at Cookies and Cups.
Original source: http://feedproxy.google.com/~r/cookiesandcups/~3/1p9cRFv3_lI/